DIY Beauty: Natural Hair Lightening Cinnamon Honey Mask
Thursday, April 26, 2012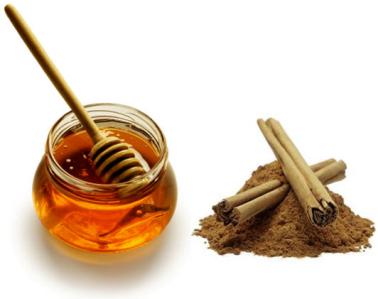 Since the last hair lightening mask post I did seems to be pretty popular, I thought I'd hit you up with another one. This mask is easy to make and apply. The only hard part is getting all the cinnamon out of your hair. A good long rinse in the shower and a good thorough shampoo should do the trick.
For this mask you will need
Honey
Cinnamon
Conditioner
Olive Oil (preferably extra virgin)
Cinnamon will bring out the natural reddish brown hues in your hair. It is also a peroxide activator, and will activate the peroxide in the honey. The olive oil also will activate the peroxides in the honey, and will do a great job keeping your hair moisturized. Conditioner acts as a base and allows your the cinnamon to stick to your hair. It also makes the entire mask easier to wash out.
I used roughly equal parts of each ingredient. It worked out to about 2 1/2 tablespoons of each ingredient. Use more or less based on the length of your hair. My hair is layered, with the longest layer at bra-strap length.
Mix the ingredients together and let sit for about an hour. Apply the mixture to your hair, (do your best to avoid the scalp, becomes some people find that it burns and becomes uncomfortable) and cover the hair with saran wrap for a minimum of four hours, overnight is best. Rinse out thoroughly. Results should appear after a few times of using the mixture.
Good luck!
-xoxo, Jayy